Anti-aging supplements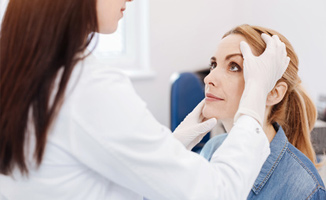 How can you slow down or reverse ageing? Man has always sought ways of delaying the ageing process and extending lifespan to the maximum. With the recent discovery of telomeres and a growing understanding of anti-ageing nutrition, the elixir of life is becoming less of a fantasy. Maintaining a youthful body and optimising the fight against ageing are now achievable desires. The latest scientific studies have enabled the development of anti-ageing medicine based on diet, natural products and lifestyle. There are two key processes responsible for ageing: the shortening of DNA sequences called"telomeres", and the accumulation of cellular micro-damage which in the long-term leads to a number of health disorders such as disease.

Recommended anti-ageing products are thus aimed at slowing down or even reversing these mechanisms. One of the best strategies is to ensure a good intake of foods rich in antioxidants, chemicals that combat the free radicals responsible for ageing. Indeed, this is the basis of the Mediterranean diet, recognised for its association with longer life expectancy, but there are many other such examples.
Which products are recognised for anti-ageing efficacy?

Analysis of different anti-ageing solutions has enabled certain substance to be isolated that can slow down cellular ageing. , found abundantly in fruit, vegetables and nuts, are without doubt the best-known. They are able to neutralise oxidants formed as part of normal cell metabolism but which are boosted by factors such as exposure to the sun, smoking and alcohol. Antioxidants include resveratrol, flavonoids and anthocyanins.

An called telomerase has been making the headlines for several years now for its potential to reverse cell senescence. By extending the length of certain DNA sequences, telomerase may be able to induce cell and organ rejuvenation in mammals. Several studies have also demonstrated that a molecule derived from astragalus (astragaloside) reactivates telomerase in mice, lowering their biological age. This is why lobsters, which have particularly high levels of telomerase, never die of old age. Calorie restriction, whereby nutrient intake is optimised and calorie consumption limited - is a well-regarded lifestyle option for helping maintain youthfulness and preserve the skin's natural beauty. But though it almost certainly works, is it really worth maintaining such a demanding regime throughout life?

Another solution is to take anti-ageing dietary supplements that combine these various strategies. In whichever form – be it anti-ageing pills, capsules or cream, the products offered by Supersmart are innovative and exclusive. At the cutting edge of research, they incorporate all the substances with proven benefits against ageing and represent probably the best available option of fighting the ageing process – in tandem, of course, with a sensible lifestyle.
Thank you for visiting our site. Before you go
REGISTER WITH
Club SuperSmart
And take advantage
of exclusive benefits:
Permanent 5% discount on all your orders
Free: our weekly science-based newsletter "Nutranews"
Special offers for club members only