Multivitamins & food supplements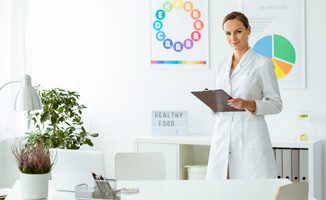 The term 'multivitamins' describes a whole host of organic substances essential for growth and for various bodily functions (reproduction, health maintenance, cognitive activity, well-being …). With no inherent calorific value, they include vitamins which the body is unable to produce, antioxidants, phytonutrients, minerals and other natural nutrients. They are referred to as micronutrients because they are present in the diet in trace amounts.

The levels needed to maintain normal health and optimal physiological function vary from individual to individual, depending on state of health (presence of chronic or digestive disease, cancer, alcoholism, restricted diet) and stage of life (growth, pregnancy, breastfeeding, old age). It is often difficult to identify deficiency before clinical symptoms appear and by the time they do, it is likely the deficit has already reached an advanced stage.

Each vitamin produces several specific effects but the interactions between them are also beneficial. These manifest as either additional, or synergistic effects. This is why expert formulation is key to the efficacy of a multivitamin complex.
How can Multivitamins help protect our health?

Multivitamins are recognised for protecting against cardiovascular disease, cancer and osteoporosis, as well as for treating skin problems (psoriasis, scleroderma, eczema and acne). In older people, they also help guard against respiratory infections, cataract-related problems and diabetes, as well as improving cognitive function.

Each vitamin may be 'assigned' to a specific cognitive function. Thus thiamine, riboflavin, niacin and folates are connected with a higher level of abstraction, whereas vitamin C improves visual-spatial performance. It is generally accepted that taking a daily multivitamin is good for your health.
Thank you for visiting our site. Before you go
REGISTER WITH
Club SuperSmart
And take advantage
of exclusive benefits:
Permanent 5% discount on all your orders
Free: our weekly science-based newsletter "Nutranews"
Special offers for club members only