Phytonutrients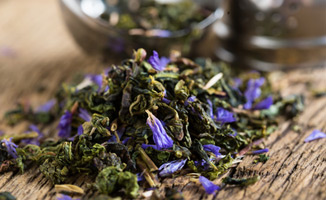 What exactly are phytonutrients? And what is their role in the body? Phytonutrients are substances produced by plants that have a high nutritional value. With proven antioxidant properties, they are considered natural protectors, helping to quench free radicals and improve our health.

Fruit and vegetables are clearly beneficial for human health. They are rich in mineral salts and vitamins, hence the oft-repeated recommendation of the Programme National Nutrition Santé (PNNS) to eat at least five portions of fruit and vegetables a day. You can support your health by consuming phytonutrients to help prevent cancer, cardiovascular disease and premature ageing. Discover Apple Polyphenols, for added protection against the effects of ageing. Or Berberine – a protein used in Ayurvedic and Chinese medicine for preventing type II diabetes. Resveratrol, extracted from black grapes, is another such phytonutrient with antioxidant and anti-inflammatory properties that offer cardio-protective effects.
There is no doubt that phytonutrients help to maintain good health by producing specific pharmacological effects (antimicrobial, antioxidant, anti-inflammatory, anti-allergy, antispasmodic, neuroprotective, analgesic, etc) and they have thus demonstrated efficacy against countless health problems. Amongst others, they help maintain good bone health throughout life, benefit the skin and prevent cardiovascular disease.

Some phytonutrients, such as catechins in green tea, may also help with weight loss by increasing energy expenditure, and others, such as apple pectin, can reduce feelings of hunger by increasing the volume of the alimentary bolus. These bioactive elements are found naturally in foods of plant origin but because their distribution varies so widely, dietary supplementation is the only failsafe way to ensure you benefit from their properties.
© 1997-2019 Fondation pour le Libre Choix. All rights reserved
© 1997-2019 Fondation pour le Libre Choix. All rights reserved

x